Have you noticed changes in your child's behaviour? Are they struggling to cope with their emotions? It may be time to consider booking a child psychologist. Child psychologists are trained professionals who specialise in understanding and supporting children's mental and emotional well-being. In this article, we will explore the essential aspects of booking a child psychologist and empower you to make informed decisions that benefit your child's development.
I. Understanding the Role of a Child Psychologist
A. Defining Child Psychology
Child psychology focuses on the unique needs and developmental stages of children. It delves into the intricate workings of a child's mind and emotions, helping them navigate challenges, cope with stress, and build healthy relationships. Child psychologists employ a range of therapeutic techniques tailored to the age and specific requirements of each child.
B. The Importance of Early Intervention
Early intervention is crucial in addressing emotional and behavioral issues in children. By identifying and addressing concerns at an early stage, child psychologists can prevent potential long-term consequences and provide timely support. Seeking professional help when needed sets the foundation for a child's well-being and future success.
C. Common Issues Addressed by Child Psychologists
Child psychologists assist children dealing with a wide array of issues, including anxiety, depression, ADHD, autism spectrum disorders, trauma, and behavioural challenges. They help children develop coping mechanisms, enhance their self-esteem, improve social skills, and manage their emotions effectively.
II. Assessing Your Child's Needs
A. Recognising Red Flags
As a parent, it's essential to be vigilant and recognise red flags that may indicate your child could benefit from professional intervention. Persistent mood swings, excessive worry, difficulty concentrating, social withdrawal, sudden changes in behavior, and academic struggles are some indicators that warrant further attention.
B. The Benefits of Seeking Professional Help
Booking a child psychologist can provide numerous benefits for your child's well-being. These professionals possess the expertise and tools to diagnose and treat various conditions effectively. They create a safe and non-judgmental environment where children can express their thoughts and emotions freely. Child psychologists also equip parents with valuable strategies to support their child's progress outside therapy sessions.
C. The Role of Parental Observations
As a parent, your insights and observations play a crucial role in the assessment and treatment process. Your unique perspective helps child psychologists gain a comprehensive understanding of your child's behavior and emotions. Sharing information about your child's daily routines, interactions, and triggers can provide valuable context for the psychologist, facilitating tailored interventions.
III. Finding the Right Child Psychologist
A. Researching Credentials and Specialisations
When embarking on the journey of booking a child psychologist, it's vital to research their credentials and areas of specialisation. Look for licensed professionals who have experience working with children and possess the necessary qualifications. Specialisations such as play therapy, cognitive-behavioral therapy, or trauma-focused therapy may align with your child's specific needs.
B. Seeking Recommendations and Referrals
Word-of-mouth recommendations from trusted sources can be invaluable in finding a child psychologist who resonates with your child's unique personality and challenges. Consult your pediatrician, teachers, or other parents who have sought professional help for their children. Online directories and reviews can also provide insights into the reputation and success rate of different psychologists.
C. Assessing Compatibility and Approach
Child psychologists employ various therapeutic approaches, and finding the right fit for your child is essential. During the initial consultation, observe how the psychologist interacts with your child and assess their approachability and communication style. The child-psychologist relationship should be built on trust, empathy, and mutual respect, fostering an environment conducive to growth and healing.
IV. Navigating the Process of Booking a child psychologist
A. Scheduling an Initial Consultation
The first step in booking a child psychologist is scheduling an initial consultation. Contact the psychologist's office and inquire about their availability and booking procedures. Some psychologists may have a waiting list, so it's advisable to plan ahead. Be prepared to provide basic information about your child's age, concerns, and any previous assessments or diagnoses.

Book a child psychologist today
B. Preparing for the First Visit
Preparing your child for their first visit is crucial in minimising anxiety and promoting a positive experience. Explain to them in age-appropriate language why they will be meeting with a psychologist and reassure them that it is a safe and helpful process. Pack any necessary documents, such as medical records or previous assessment reports, and encourage your child to bring a comfort item if it helps them feel secure.
C. Discussing Fees and Insurance Coverage
Before finalising the booking, it's important to discuss the psychologist's fees and inquire about insurance coverage or financial assistance options. Some psychologists offer a sliding scale fee structure or accept certain insurance plans. Understanding the financial aspect in advance will help you plan accordingly and avoid unexpected costs.
V. The First Consultation: What to Expect
A. Building Rapport and Establishing Trust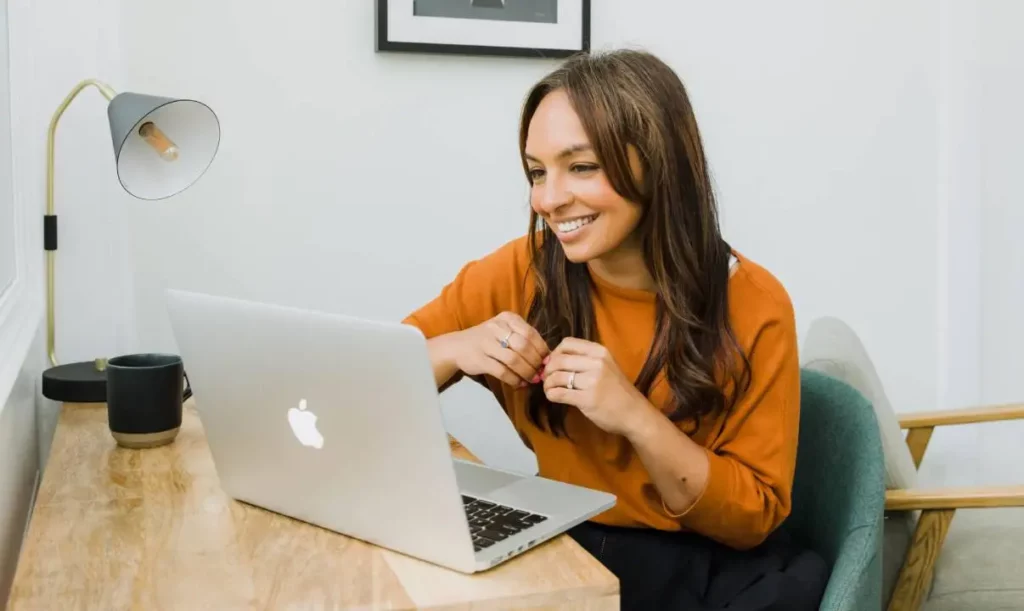 During the first consultation, the child psychologist will focus on building rapport and establishing trust with your child. They will create a welcoming and non-intimidating environment, allowing your child to feel comfortable expressing themselves. The psychologist may engage in play-based activities or informal conversations to foster a connection.
B. Conducting Assessments and Evaluations
To gain a comprehensive understanding of your child's needs, the psychologist will conduct assessments and evaluations. These may involve structured interviews, questionnaires, observations, and possibly psychological testing. These assessments help identify any underlying issues, strengths, and areas that require intervention.
C. Creating a Treatment Plan
Based on the assessment results, the child psychologist will develop a tailored treatment plan for your child. This plan outlines specific goals, intervention strategies, and a proposed timeline. The psychologist will explain the proposed treatment approach, ensuring you have a clear understanding of what to expect and how you can actively participate in your child's progress.
VI. Collaborating with the Child Psychologist
A. Parental Involvement and Support
As a parent, your active involvement and support are integral to your child's therapeutic journey. Collaborate with the child psychologist by attending regular feedback sessions and discussions. Implement strategies recommended by the psychologist at home and provide a nurturing and structured environment that complements the therapeutic work.
B. Communicating Openly and Honestly
Open and honest communication with the child psychologist is crucial. Share any updates or changes in your child's behavior, emotions, or circumstances that may impact their progress. Likewise, don't hesitate to ask questions or seek clarification when needed. The psychologist is there to support not just your child but also you as a parent.
C. Implementing Strategies at Home
The strategies learned in therapy shouldn't be confined to the therapist's office. Implement them consistently at home to reinforce your child's progress. This may involve incorporating specific activities, routines, or communication techniques. The psychologist will provide guidance on how to adapt these strategies to your daily life and ensure a holistic approach to your child's well-being.
VII. Monitoring Progress and Adjusting the Approach
A. Tracking Your Child's Development
Tracking your child's development and progress is essential throughout their therapeutic journey. Notice positive changes, improvements in coping skills, or a reduction in problematic behaviors. Regularly share these observations with the child psychologist, as they serve as valuable feedback for adjusting the treatment plan as needed.
B. Evaluating the Effectiveness of Treatment
Periodically evaluate the effectiveness of the treatment by assessing whether your child's goals are being met. Discuss any concerns or challenges you may encounter along the way with the psychologist. They can provide additional strategies or modifications to optimise progress and ensure your child's evolving needs are addressed.
C. Modifying the Plan as Needed
Child psychology is not a one-size-fits-all approach. As your child grows and develops, their therapeutic needs may change. The child psychologist will periodically review and modify the treatment plan to accommodate these changes. Embrace flexibility and trust the expertise of the psychologist in navigating these transitions.
VIII. Additional Resources and Support
A. Parent Support Groups
Seeking support from fellow parents facing similar challenges can be immensely helpful. Look for parent support groups or online communities where you can share experiences, gain insights, and receive emotional support. Connecting with others who understand your journey can provide a sense of validation and offer practical advice.
B. Educational Resources
Educate yourself about your child's condition or the specific challenges they face. Read books, attend workshops, or explore reputable online resources. Empowering yourself with knowledge enhances your ability to advocate for your child's needs and make informed decisions regarding their treatment.
C. Community Programs and Services
Explore community programs and services that may complement your child's therapy. These can include recreational activities, art or music therapy, social skills groups, or counseling services. Engaging your child in additional supportive environments can enhance their overall development and well-being.
IX. Breaking Down Stigma and Promoting Mental Health Awareness
A. Challenging Misconceptions
Child psychology often faces stigma and misconceptions. Challenge these misconceptions by educating others about the importance of mental health support for children. Encourage open conversations and promote understanding that seeking professional help is a sign of strength and proactive parenting.
B. Educating Others about Child Psychology
Share your knowledge and experiences with friends, family, and the broader community. By spreading awareness about child psychology, you contribute to reducing the stigma associated with mental health challenges in children. Encourage empathy, compassion, and acceptance of diverse journeys.
C. Advocating for Your Child's Well-being
As a parent, you are your child's greatest advocate. Be proactive in ensuring your child's needs are met, both within and outside of therapy. Collaborate with their school, teachers, and other professionals involved in their care to create a supportive and inclusive environment that nurtures their well-being.
X. Conclusion
Booking a child psychologist can be a transformative step in unlocking your child's potential. By understanding the role of a child psychologist, assessing your child's needs, finding the right professional, and navigating the booking process, you can provide the support and guidance your child requires. Remember, you are not alone on this journey. With the right resources, information, and a compassionate professional by your side, you can empower your child to thrive emotionally, mentally, and socially.
Booking a Child Psychologist FAQs
A. How long does a typical therapy session with a child psychologist last?
Therapy sessions with child psychologists typically last around 45 minutes to an hour. However, the duration may vary depending on the child's age, needs, and the treatment approach employed.
B. Can I choose a male or female child psychologist for my child?
Yes, you can request a specific gender for your child psychologist if you believe it would make your child more comfortable. The most important factor is finding a psychologist with whom your child can build trust and rapport.
C. How do child psychologists work with schools and teachers?
Child psychologists often collaborate with schools and teachers to create a comprehensive support system for children. They may provide guidance, conduct assessments, and offer strategies for managing behavior, learning difficulties, or social-emotional challenges within the educational setting.
D. What can I do if my child is resistant to therapy?
Resistance to therapy is not uncommon, especially in children. It's important to communicate openly with the psychologist about any concerns or challenges your child may be experiencing. The psychologist can adapt the approach, incorporate alternative techniques, or explore creative ways to engage your child in therapy.
E. Is child psychology covered by insurance?
Many insurance plans cover child psychology services. However, coverage varies depending on the insurance provider and policy. Contact your insurance company to inquire about the extent of coverage and any necessary steps for reimbursement. Additionally, some psychologists offer sliding scale fees or financial assistance options for those without insurance coverage.