Attention deficit hyperactivity disorder (ADHD) is a common neurodevelopmental disorder characterised by inattentiveness, hyperactivity and impulsiveness. If you suspect you or your child may have ADHD, getting formally assessed is an important first step. Here we'll explore how to get assessed for ADHD and the different options available including the pros and cons of each.
Online Assessments
There are many online tests and quizzes that claim how to get assessed for ADHD. These can be a useful starting point to determine if seeking formal assessment is warranted.
Pros:
Convenient and accessible. Can be done anytime, anywhere with an internet connection.
Provides initial feedback on potential symptoms. Results can help motivate individuals to seek further assessment.
Often free or low cost.
Cons:
Not diagnostic. Online tests only assess for symptoms, they cannot definitively diagnose ADHD.
Varying accuracy. Some online tests are more rigorously developed than others.
Lack of personal feedback. There is no clinician to explain results and next steps.
If an online assessment indicates likely ADHD symptoms, it should be followed up with more formal diagnostic processes. Use online tests as a screening but not a substitute for professional evaluation.
How to get assessed for ADHD, Self-Administered Assessment
There are some detailed ADHD self-assessments that can be purchased online and self-administered. These involve answering an extensive questionnaire about past and current symptoms.
Pros:
More comprehensive than most online quizzes. Goes in-depth into symptom history.
Quantitative scores and interpretation guides are provided.
Completed independently on your own time.
Cons:
Still not diagnostic. A self-administered assessment cannot definitively diagnose ADHD.
Requires motivation and honesty. Results depend on one's ability to self-evaluate symptoms accurately.
Lacks interactive clinician feedback. There is no professional to explain results and recommendations.
Self-administered assessments may be a helpful precursor to formal ADHD evaluation. But they should supplement rather than replace clinical assessment methods.
NHS Assessment
Being assessed for ADHD via the NHS involves seeing your general practitioner (GP) to get a referral to an ADHD clinic. Wait times for assessment can be quite long.
Pros:
Conducted by ADHD specialists. NHS clinics have expertise assessing and diagnosing ADHD.
Multidisciplinary approach. Assessment involves psychological testing, physical exams, and patient history review.
No out-of-pocket costs. NHS provides assessments free of charge.
Cons:
Very long wait times. It can take 6 months to years to get an appointment.
Limited appointments. NHS clinics have limited availability to conduct assessments.
Rigid age criteria. Some NHS clinics only assess children up to age 16 or 18.
The main barriers to NHS assessment are the long wait times and limited availability. If you are unable to wait several months or more for an appointment, you may want to consider private assessment instead.
Private Assessment
Seeking assessment for ADHD through a private psychiatrist or clinic comes with a cost, but offers more timely access to diagnosis and treatment guidance.
Pros:
Shorter wait times. Appointments are available within days or weeks rather than months.
Expert diagnosis. Psychiatrists have specialized training in assessing and diagnosing ADHD.
Individualized guidance. Clinicians provide personalized treatment recommendations.
Ongoing support. Private clinics can provide continued follow-up after diagnosis.
Cons:
Out-of-pocket costs. Fees for private assessments range from £2000+
Travel required. There are fewer private clinics so may need to travel farther.
Clinical variation. The thoroughness of assessment can vary between practitioners.
Though costly, private ADHD assessment offers a much quicker pathway to gaining clarity and accessing treatment for ADHD.
How to get assessed for ADHD, next steps.
Next Steps after Reading this Article If after reading this overview you feel ready to pursue formal assessment, consider reaching out to Kove for a private ADHD assessment. Kove provides ADHD assessments for both children aged 5 and above, as well as teens and adults.
You can book a free 15 minute phone consultation with one of our clinicians to discuss your symptoms and assessment options.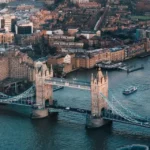 Kove is situated in London, for face-to-face assessments, with options for further online appointments if possible or required. Our experts can provide a diagnostic evaluation within 2-4 weeks.
Gaining clarity on an ADHD diagnosis through professional assessment can be life changing.
Take the first step today by booking a consultation with the ADHD assessment experts at Kove.
Book a Free consultation